Efficient
Services
Waterton is a vertically integrated real estate company offering expertise in investment, property, and design and construction management.
We invest in the largest U.S. markets and target investments that will benefit from asset repositioning, capital improvement programs and/or professional management.
Years of Excellence
Founded in 1995, our senior management team averages 25+ years of experience.
In Real Estate Assets
As of September 30, 2023, Waterton's portfolio includes approximately $10.4 billion in real estate assets.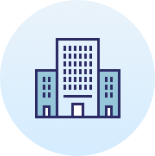 Markets Across the U.S.
We have presence in more than 20 markets across the U.S. We are headquartered in Chicago with regional offices throughout the United States.